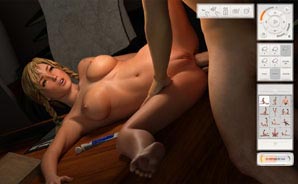 THE MOST ADVANCED 3D SEX GAME FOR WINDOWS!
Why bother with those boring old sex simulation games that don't do anything but simulate your mouse? Play AdultWorld3D, and you will have all the erotic simulation you can handle! A totally interactive 3D experience that goes well beyond any other computer sex simulation game, AdultWorld3D will take you to untold heights of sensual pleasure and unexplored depths of sexual depravity. Nothing is held back in this spectacular sex-fueled cyber romp. You have a limitless playground in which to explore your most wicked sexual fantasies.
CLick here to see more!